The PENSA International Nigeria Missions headed for Lagos, set off on the dawn of September 11, 2019 from the Pentecost Convention Centre, Gomoah Fetteh in Ghana.
The team which was led by the Ps. Franklin Kumi Lartey (Travelling Secretary, Asokwa Area) and Eld. Dr Patrick Adonoo (Coordinator, PENSA International) had to stop at Cotonou in Benin, due to a festival that led to the early closing of the Benin – Nigerian Border.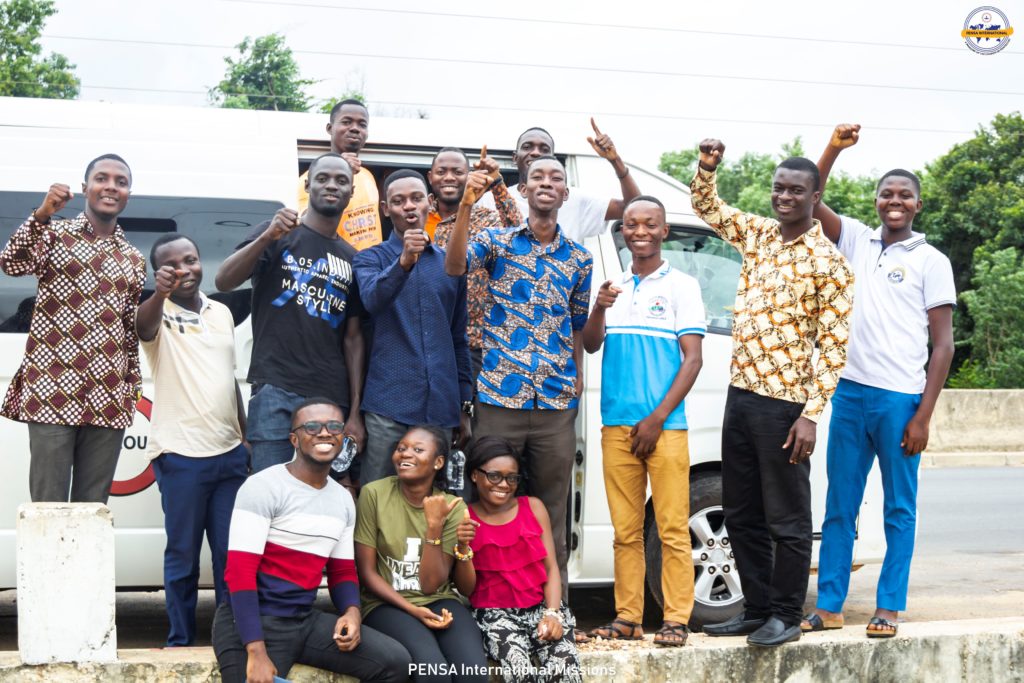 Few minutes after their stop, a staff of the Cross-Country International by name Gnacadsa Clarisie approached Ps. Franklin. The lady had acquired a new shop, and had bought anointing oil awaiting an unknown pastor to come and pray for her before she opens her for business.
Madam Clarisie was amazed that the PENSA International team refused to use the anointing oil, but prayed for her shop to be dedicated. This further confirms that passing through Benin and resting, was not a mistake, but was divine.
It was all joy as the woman thanked God for bringing the team to Cotonou on this day.
We give glory to God for the good things he has started with the team even before they get to their actual destination, which is Nigeria.