A man by name Victor Menoukow accepted Christ, and received instant healing after receiving the message of the cross.
According to Victor, he traveled outside Benin to work, but unfortunately, things did not go well, and he returned home, only for his wife to divorce him, after which he was involved in an accident that resulted in his inability to walk properly, coupled with a cracking sound in his leg bones whenever he walked.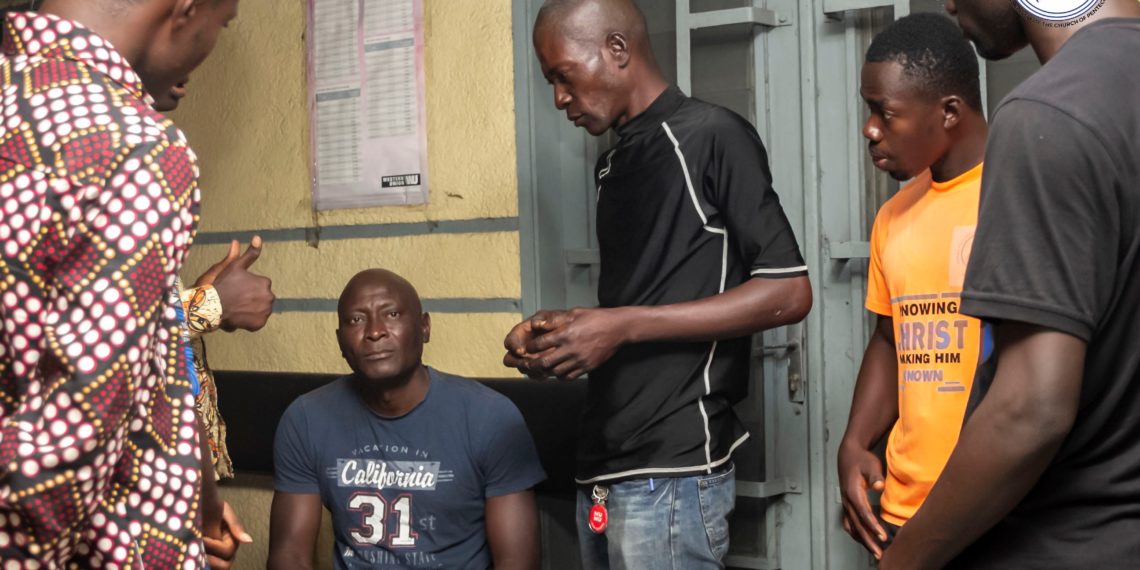 Victor saw and heard the missions team praying for a woman, and requested that the same prayers be said for him. Ps Franklin Kumi Lartey then led him to accept Christ, after which Eld. Dr. Patrick Adonoo led the team to pray fervently for him, after which he received his instant healing.
It was all glory to Jesus as Victor walked gallantly up and down to demonstrate the power of God.