The PENSA International missionaries in Nigeria have been sub divided into two cohorts, one stationed for Port Harcourt, and another for Ilorin. The Ilorin team, led by Ps. Franklin Kumi Lartey, arrived in Ilorin in the evening of September 12, 2019. The team was welcomed by the field assistant for Ogbomoso district and the PENSA Schools coordinator for University of Ilorin.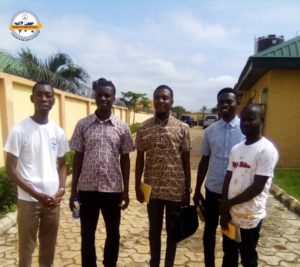 According to the schools coordinator, PENSA Ilorin was the first PENSA group to be established in Nigeria. He mentioned that during their regular sessions when they are on campus, they are about 18 members but 14 being committed PENSA members who attended service regularly. He was glad PENSA International had come to help strengthen them, because according to him, they in Ilorin had yearned for this support for long.
Pastor Franklin Lartey has empowered the team with the scriptures using Luke 14:1-35 and said to the team "As servants of God we should not entertain excuses for the Master looks for positive results".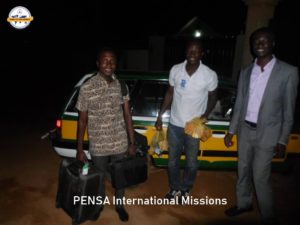 The PENSA International missionaries together with the llorin team have started reaching out to the students with the word of God and to God's glory on the first day of reaching out, 31 students received the word of God and out of which 7 of them gave their lives to Christ.
We give God all the glory🙌🏾🙌🏾🙌🏾