A Togolese woman received instant hearing in her right ear after she was prayed to by missionaries from PENSA International who were in Togo from 24th to 30th October 2019.
Madam Janet, as she is mostly called, received her healing after 26 years of not being able to hear properly with her right ear due to an accident she had. Janet, who is a petty trader and also deals in the sales of gas cylinders and the filling of LPG itself was approached by some PENSA International Team mates and some Youth of the Church of Pentecost – Togo.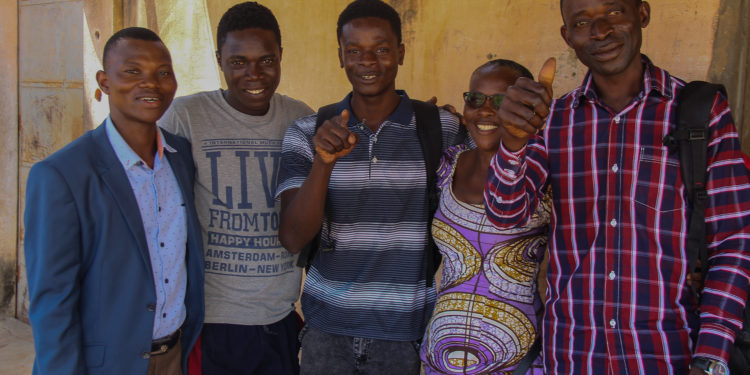 She warmly welcomed the team as the team preached the Gospel to her. One could tell from her reactions that she was a staunch Christian and believed in Jesus Christ. Little did the team know that she was suffering with hearing with her right ear till she made it known to the team.
With the gifts of faith and healing, the team stood up in prayer and prayed for Madam Janet. To the glory of God, she received her healing and could hear perfectly with her right ear afterwards.
To God be all the glory!