The PENSA International Team, on 16th February 2020, paid a visit to the Pentecost International Worship Centre, Sakumono to share fellowship with them and also encourage them to GO into the world and possess nations.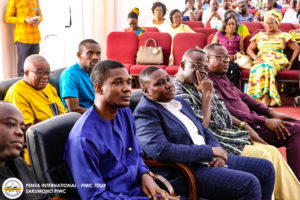 Elder Dr Patrick Adonoo, the PENSA International Coordinator, spoke about the vision of PENSA International and encouraged the young people to get involved. He mentioned that possessing the nations means rolling your sleeves and working for the Lord.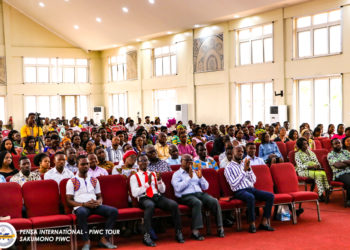 He also touched on the missions activities of PENSA International, of which a good number of professionals volunteered to join the July missions trips.
Before they left the premises of PIWC Sakumono, someone called the team to the back, wanting to stay anonymous and gave the team an envelope containing 1000 Ghanaian cedis cash saying… "this is what my money should go into".
God bless all who are volunteering in cash, kind or resources for the agenda of God through PENSA International./
Into The World we go!!