Some team members of the PENSA International Force (Uganda Team) together with an indigenous member of the Church of Pentecost, Uganda, Mukono Assembly, embarked on a ''house to house'' evangelism on 7th March 2020, in the Mukono township.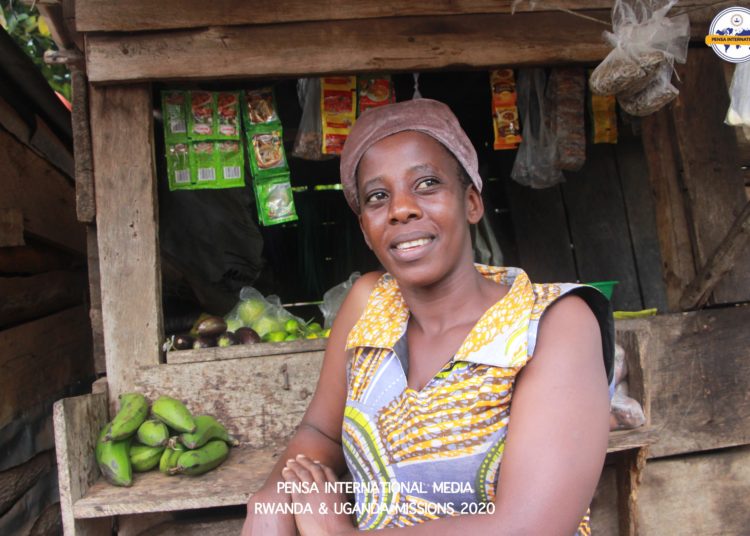 They first met a Muslim woman who they preached the Gospel to. She was touched by the Word of God and the team prayed for her. Even though she declined to confess the Lord Jesus Christ as her Lord and personal saviour, she pleaded with the Team to say a prayer for her sister who was battling with a severe fever.
The woman with the fever crawled out of her shop when she was called to come out to be prayed for. To the glory of the Lord Most High, the team laid hands on her and prayed for approximately 2 minutes. Right after the prayers she jumped unto her feet and started praising God.
The Muslim woman, who was earlier preached to but refused to confess Jesus, having seen the manifestation of the power of the Holy Spirit, started weeping and eventually confessed the Lord Jesus Christ as her Lord and personal saviour to the glory of the Lord.
Indeed God is still in the miracle business.