On 10th March 2020, Team Uganda of the PENSA International force went on an office Evangelism. One of the team members met two (2) ladies; Madam Nadia – CEO of Trendy Fashion and Madam Drucilla who assists Nadia in her business. The missionary shared with them his personal experience with Jesus Christ in an operation room. He narrated to them how through his father's prayer he came back to life after he had been declared dead by the medical staff in the hospital.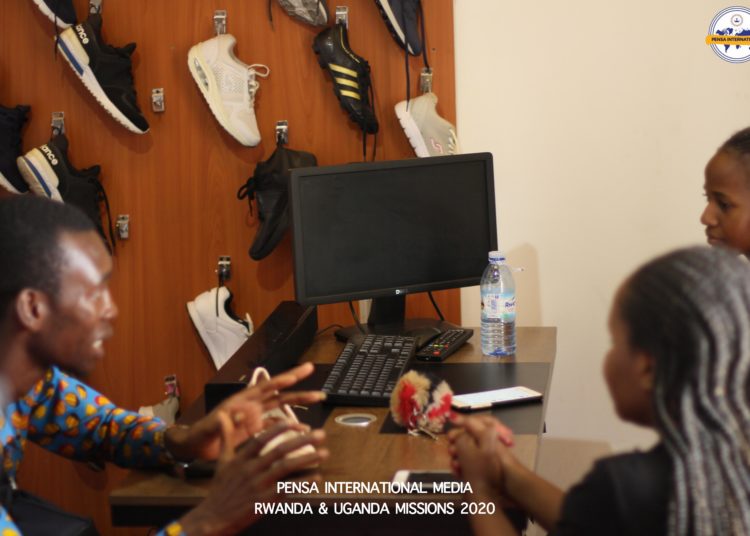 Nadia expressed surprise after hearing the testimony from the team member. She then asked if he (the missionary) had ever seen Jesus. He answered her saying, "the name of Jesus has the power to save and fix impossible things and also Christ resurrecting me from dead is proof of me seeing Him". She later opened up to the missionaries and told them she wanted Jesus to make a way for her also, in terms of schooling. The team member asked her to accept Jesus as the Lord and saviour but she declined. That notwithstanding he prayed with her believing God for a miracle in her life. They exchanged contacts and departed.
After five (5) hours, Nadia sent a message to the missionaries on WhatsApp saying; "I want to testify, today the Lord has been good to me this semester, I wasn't schooling. After you prayed for me, when I reached home my Daddy called me and told me he has got tuition fee! God bless you, I thank God I'm so happy, I'm praising God." She promised to fellowship with the team on Sunday. Glory to God!